Convert Your Garage to a Useable Space
Do you have a garage that is not in use? Convert your garage it into additional living space, ideas include:
Playroom – A room where the kids can play to their heart's desire and at the same time keep all the toys in one place.
Media room/home theater – Having a media room can clear out your living room. Moving your video games, record player and more can turn the garage into a comfy media lounge.
Studio apartment or in-law suite – Become a landlord, earn extra income, and provide much-needed housing.
Guesthouse – Loved ones and extended family coming to visit? Having an extra room for guests with their own kitchenette and small bathroom would be very nice.
Music studio – Soundproof and with an extra layer of insulation, band practice can be kept in the garage until you can be ready for a concert.
Home office – A quiet secluded place for work is ideal for busy lives. Making space for paperwork and big ideas is ideal for busy homeowners.
The only limitations you have when converting your garage to a living space are those set by local regulations and budgetary restrictions.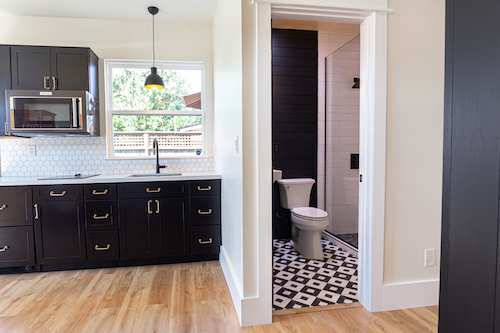 Does Converting a Garage Add Value to Your Home?
As long as a garage conversion is done correctly, with permits and obeying building codes, it will add value to your home. The value itself depends on how seamless the conversion is and the type of room you build.
Typically, you can expect to recoup about 80% of the project cost in home value.
A garage remodel can be detrimental to your home value if:
Your neighborhood requires covered parking or limits street parking. If lacking a garage will make parking complicated, it could lower your sale price.
The project is completed illegally or without permits. While permits may seem like a hassle upfront, they will help to increase the project's value in the long run.
The project eliminates necessary storage. If your home is already short on storage, removing the garage will only exacerbate the problem and potentially lower the sale price.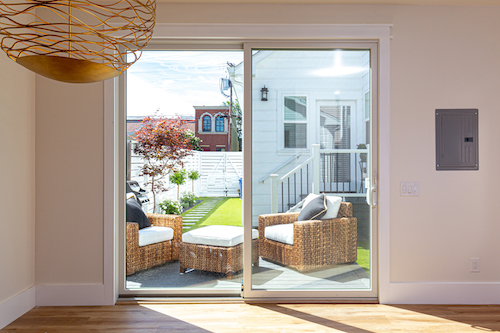 What All Does It Involve?
A quality conversion may take 4-6 weeks and may include:
Raising the floor height to allow for insulation over a concrete slab
Fully insulating walls and ceiling
Providing heating and cooling for the space, either by typing into the house's main system or adding an independent one, such as a ductless mini-split system
An electrical service upgrade to accommodate the larger load
Opening up the partition wall between your house and the garage to create an open floor plan
Replacing garage doors with fully insulated stud walls
Adding windows and doors
Most homeowners lead very busy lives and want to be sure their home projects are done on time and within budget. Bringing in experts to take care of your garage conversion with make things easier for you and your family. Contact Green Group Remodeling today to schedule your free consultation.
Turn your Garage Conversion idea into reality with help from our best remodeling team. Call Green Group Remodeling for a  Free In-Home Consultation. Call 925-510-4640