Remodeling your home does not mean you have to tear down the entire building and build a new one in your image. You can also add a new room to your existing house to increase the living space because you might like how the house looks right now. We, at green group Remodeling, provide top-notch Room addition Oakland services to make your dream come true. 
There are two ways you can add a new room to your house. Sometimes you are willing to overhaul the whole house, and in the process, want to add a new room to it, because the previous rooms were not doing their job. Or, you can do what was mentioned earlier. No matter the circumstance, our ex[peret architects and designers will make sure your dream comes true.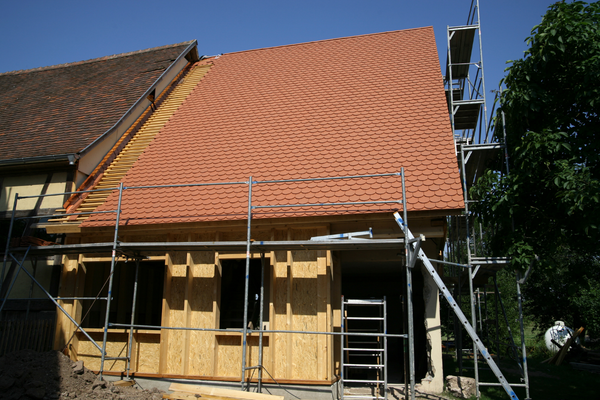 Why choose us
Green Group Remodeling has been the top home renovation service in the state of California for quite a while, and there is a good reason for this. We have an expert team that strives to maximize customer satisfaction through hard work and excellent customer service. We have the tools, skills, and experience to ensure your room addition goes as smoothly as possible.
No matter why you want to add a new room and what its design is, our architects and designers will be in constant touch with you to keep you updated with the progression of the work as well as to receive your valuable input. We prioritize both function and form of a room, so not only will you get a stunning room, but it will also be properly functional as well.
Expand Your Living Space
Because room additions can be a bit tricky because of the change in the design of the house, sometimes people are a bit apprehensive about it. We take both the design of the room and the budget of the homeowners into account and try to provide them with the best result possible. So, the cost of room additions will never be out of your budget.
We have an expert team of architects, designers, masons, tilers, and carpenters who work tirelessly to make your dream come true. We will also walk you through a 3D model of your room so that you can see what it will look like once the work is done. You can also provide any input you have regarding the design and the changes that need to be made.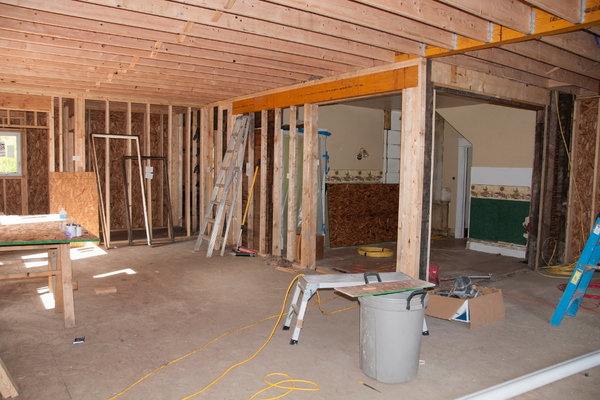 Della Reynolds
2022-04-10
These guys are great. I look at many remodeling company before picking them. They weren't the cheapest but they were the most honest and wise that I found. We have come a long way to get our kitchen remodeling done. But regardless of my preparation they have done it. Strongly recommended ..
Green Group Remodeling is very helpful, very responsive and thorough. The crew did an excellent job. The kitchen remodeling did the work, protected the surroundings and cleaned up all the debris in a way you didn't know they were there. Would recommend.
Herschel Kelso
2022-04-09
Green Group Remodeling has given me a really competitive and detailed quote at the beginning of a process and an all-round professional service. Sean was our project manger I definitely would recommend talking to them about any potential projects.
Extremely happy with the end result of my home extension. On time and within budget, great communication from the team. Will be used again for any future project. Thank you very much
Green Group Remodeling has bathroom remodeling in my house and has done a fantastic job The staff has done a very efficient and fast job and has done a thorough work to clear all the debris. I look very happy and perfect with the result that the roof did not leak. I recommend this green lifestyle.
Thanks Green Group Remodeling.The company staff was exceptionally friendly, aware and amicable. Daniel and His team was perfect and clean. Thank you very much There are very few companies that show this great client support.
Randy Robertson
2022-04-07
We did two projects with them, with were the remodeling our bathrooms and kitchen. The entire experience, including the project manager, Daniel , was amazing. Besides the product being high quality, I liked the fact that the fees are only due once each major part the project is finished and you like the end result, otherwise they improve as many times as needed. We were also able to request reasonable adjustments during the process and they were done without charges. I recommend this company over others, as there was no unexpected bad experience.
The whole team was happy to be able to deal with it from start to finish. Answering all questions along the way, understanding and empathizing - bringing a real human experience can be a daunting task. The work they did was wonderful we are very excited to use our beautiful kitchen . Thank you Daniel Lusky for making the progress easy.
Kenneth Michael
2022-04-06
These guys are great ৷ I looked at many roofing company before picking them They weren't the cheapest but they were the most honest and wise I got
Green Group Remodeling is a very helpful company The staff is very honest I am happy with the services there and I will use them again and again
GREEN GROUP REMODELING INC
CONTACT NOW
Address: 2280 Diamond Blvd, Suite 360, Concord, CA 94520

Address: 981 Mission St, #34, San Francisco, CA 94103

Address: 1020 B St, San Rafael, CA 94901

Working Hours:

Monday 8AM–6PM
Tuesday 8AM–6PM
Wednesday 8AM–6PM
Thursday 8AM–6PM
Friday 8AM–2PM
Saturday Closed
Sunday 8AM–6PM
Get our
$2000
off for our Spring Special Today