Upgrade Your Home Today In Pleasanton
The best way to ensure your home gets a new look, as well as increased functionality, is to renovate it. When you remodel your home, not only do you give it a new and improved look, but you also make sure its functions are improved as well.
We, at Green Group Remodeling, provide top-quality home remodeling Pleasanton, CA service to ensure you get the home you deserve and desire. Irrespective of what type of home remodeling you want, a partial one or a full one, we have the necessary skill, experience, and resources to make sure of that.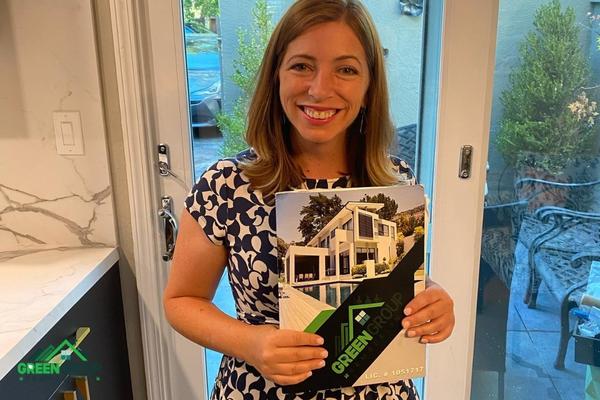 Want Bathroom Remodeling in Pleasanton?
Welcome to our Bathroom Remodeling service page in Pleasanton! We are a team of skilled professionals dedicated to helping you transform your bathroom into a space that perfectly suits your needs and style.
We understand that your bathroom is a vital part of your home, and we take great care to ensure that your remodeling project is a success. If you're ready to transform your bathroom into the space you've always wanted, we're here to help. Contact us today to schedule a consultation and start planning your bathroom remodeling project in Pleasanton.
Need Kitchen Remodeling Service In Pleasanton?
At our Kitchen Remodeling Service in Pleasanton, we specialize in creating beautiful and functional kitchen spaces that meet the unique needs and preferences of our clients. Whether you're looking to update your cabinets, countertops, flooring, or appliances, we've got you covered.
Our team of expert designers and craftsmen will work closely with you to understand your vision for your kitchen and create a custom design that fits your style and budget. From the initial consultation to the final installation, we'll be with you every step of the way, ensuring that you're completely satisfied with the end result.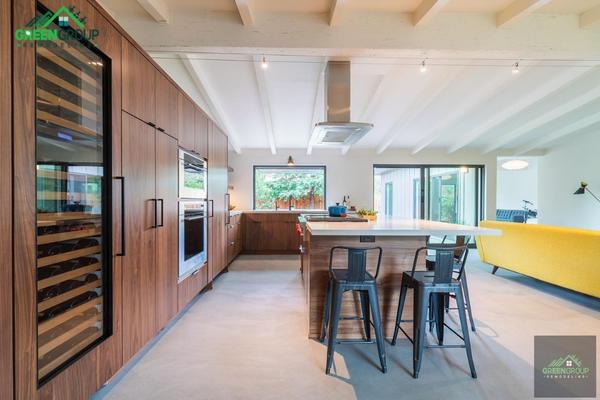 Why Choose US-
There are a lot of parts of home renovation, such as kitchen remodeling, bathroom remodeling Pleasanton, room addition, etc. Our team of masons, tilers, electricians, plumbers, and carpenters is well-versed in every aspect of home remodeling. As a result, your home renovation will go as smoothly as possible.
We prioritize both the form and function of every room we remodel, so not only will your bathroom, kitchen, and other renovated rooms look exquisite, but they will also function like a dream. Since customer satisfaction is our top priority, you won't have to worry about the work taking too long to finish and the quality of the work.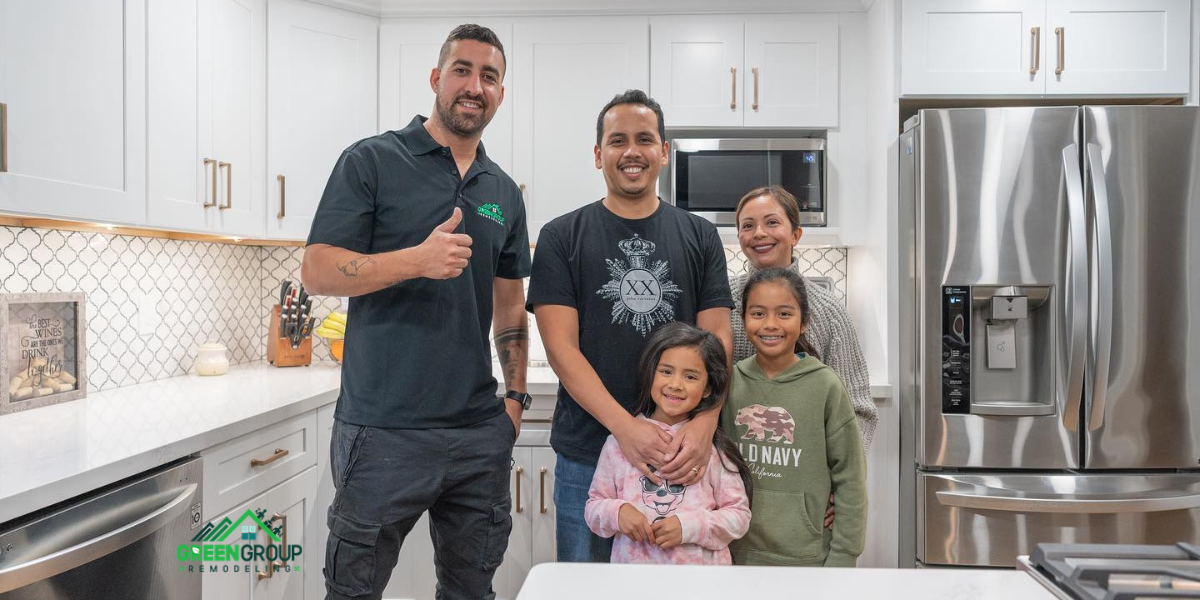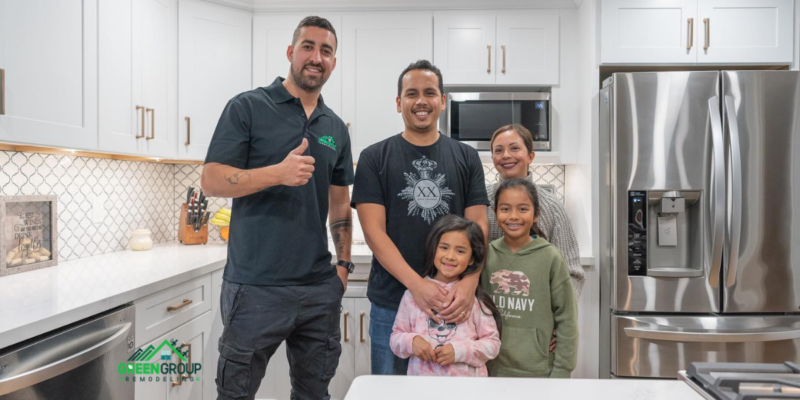 One of the biggest advantages of our home remodeling service is that our architects and designers will always be in contact with you throughout the process. This will not only allow you to provide us with your vital inputs but will also make sure you can remain up top date with how the work is proceeding. 
Once the design is finalized, you will be walked through a 3D design of your home. This will ensure you can visualize every minute detail of your soon-to-be remodeled home, and alter anything that needs to be altered. This makes us the top home remodeling contractors in Pleasanton. 
-See what clients say about Us-
Della Reynolds
2022-04-10
These guys are great. I look at many remodeling company before picking them. They weren't the cheapest but they were the most honest and wise that I found. We have come a long way to get our kitchen remodeling done. But regardless of my preparation they have done it. Strongly recommended ..
Green Group Remodeling is very helpful, very responsive and thorough. The crew did an excellent job. The kitchen remodeling did the work, protected the surroundings and cleaned up all the debris in a way you didn't know they were there. Would recommend.
Herschel Kelso
2022-04-09
Green Group Remodeling has given me a really competitive and detailed quote at the beginning of a process and an all-round professional service. Sean was our project manger I definitely would recommend talking to them about any potential projects.
Extremely happy with the end result of my home extension. On time and within budget, great communication from the team. Will be used again for any future project. Thank you very much
Green Group Remodeling has bathroom remodeling in my house and has done a fantastic job The staff has done a very efficient and fast job and has done a thorough work to clear all the debris. I look very happy and perfect with the result that the roof did not leak. I recommend this green lifestyle.
Thanks Green Group Remodeling.The company staff was exceptionally friendly, aware and amicable. Daniel and His team was perfect and clean. Thank you very much There are very few companies that show this great client support.
Randy Robertson
2022-04-07
We did two projects with them, with were the remodeling our bathrooms and kitchen. The entire experience, including the project manager, Daniel , was amazing. Besides the product being high quality, I liked the fact that the fees are only due once each major part the project is finished and you like the end result, otherwise they improve as many times as needed. We were also able to request reasonable adjustments during the process and they were done without charges. I recommend this company over others, as there was no unexpected bad experience.
The whole team was happy to be able to deal with it from start to finish. Answering all questions along the way, understanding and empathizing - bringing a real human experience can be a daunting task. The work they did was wonderful we are very excited to use our beautiful kitchen . Thank you Daniel Lusky for making the progress easy.
Kenneth Michael
2022-04-06
These guys are great ৷ I looked at many roofing company before picking them They weren't the cheapest but they were the most honest and wise I got
Green Group Remodeling is a very helpful company The staff is very honest I am happy with the services there and I will use them again and again
GREEN GROUP REMODELING INC
CONTACT NOW
Address: 2280 Diamond Blvd, Suite 360, Concord, CA 94520

Address: 981 Mission St, #34, San Francisco, CA 94103

Address: 1020 B St, San Rafael, CA 94901

Working Hours:

Monday 8AM–6PM
Tuesday 8AM–6PM
Wednesday 8AM–6PM
Thursday 8AM–6PM
Friday 8AM–2PM
Saturday Closed
Sunday 8AM–6PM
Get our
$2000
off for our Spring Special Today