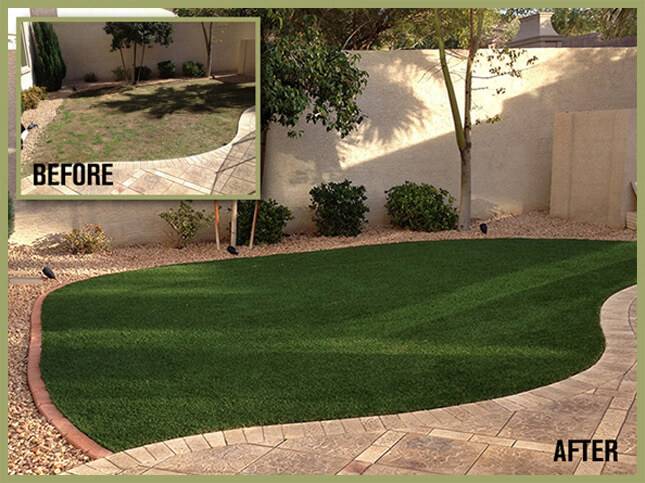 Landscaping
Your house isn't just a place to rest your head at night. It's where you celebrate the holidays and family milestones, raise your children, and so much more. There is no better feeling than returning home after a long work week with the weekend ahead of you full of lazy promise. Unless of course, your yard looks like a jungle.
Where do you start?
If you are wondering where to start a landscape transformation, look no further than your front yard. It is the first thing you see driving up to your house, and you can wow guests before they even enter your home. Just remember that curb appeal is important, but remember, no matter how beautiful your landscape is, it needs to be functional.
Your backyard should be an outdoor living area to enjoy. If you need privacy, install wooden fencing or shrubs around the perimeter to create walls. Decks and patios make great sitting or dining area when the weather's appropriate and they create a great overflow for party guests.
Grilling stations and/or outdoor kitchens can be used to cook your meals and not heat up your kitchen during those hot summer months. Fire pits and outdoor fireplaces allow you to enjoy your yard even when there is a chill in the air. These are great options for easy entertaining and fun family activities.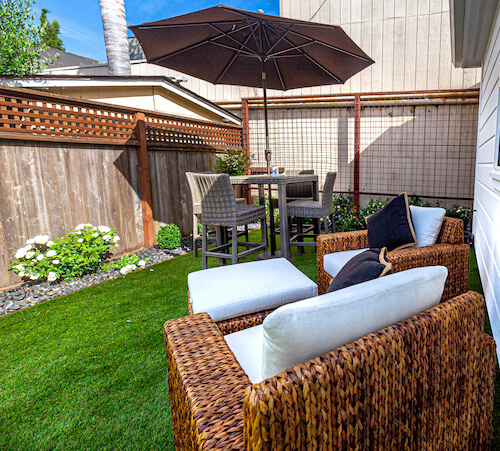 Side yards are often narrow strips that are rarely seen or utilized. They can be a great place to house your garbage cans and firewood. Storage/garden sheds often work great tucked into your side yard. If you have a dog, this is a good place to install a dog run. You will need a walkway on at least one side of the house so you can easily move from the front of your home to the backyard.
Our professionals at Green Group Remodeling will walk you through the entire process of making your outdoor area the landscape of your dreams. We will help you utilize your yard space to fit your needs and wants. Working with you from planning/design to completion. Contact Green Group Remodeling today for your free landscape consultation.
Turn your Landscaping idea into reality with help from our best remodeling team. Call Green Group Remodeling for a  Free In-Home Consultation. Call 925-510-4640