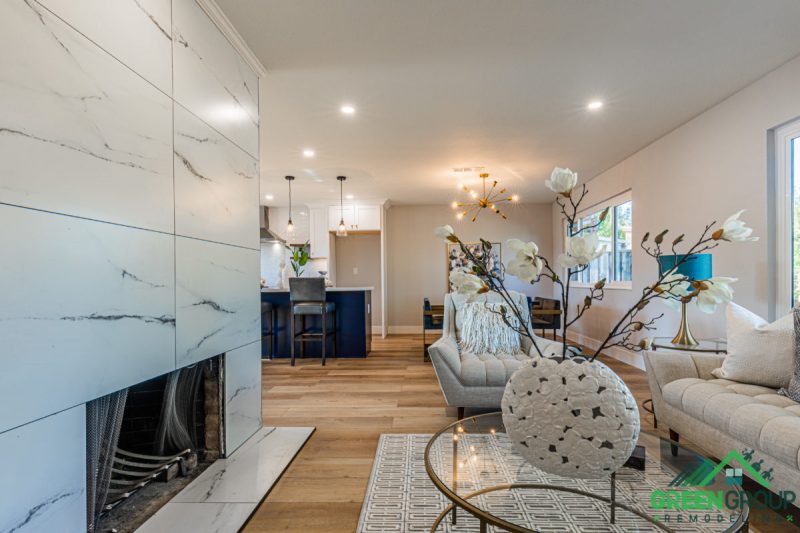 You may have questions in your mind about when contacting a remodeling company because Remodeling your house is a great way to not only add value to your home but to add a sense of novelty and new functionality to a place you rest your head onto and frequent. While the process of home improvement, much less, construction seems a bit daunting, the remodeling project, if you found the right contractor for you, should be an easy and well-communicated series of goals.
Factors For Contacting a Remodeling Company
Your space
Before you even type in, "general contractors near me," you should know by now what part of the house needs remodeling. Knowing what part or room of the house would need work on would help you better gauge the prospective cost of your project and your possible timelines as well. You should also consider the feasibility of some ideas that your space can have as well. Different contractors have different specialties, some have kitchen remodeling as their niche, others have bathroom remodeling as their strong suit. Some, like us here at Green Group Remodeling, are adept and experts at both and have accomplished quite a few other projects such as room additions and garage conversions (and ADU's).
Your budget
Your project would be determined by a plethora of factors along the process but two of the most important are: first, your contractor, and second, your budget. Before getting into the process, you should always consider how much the project will cost you in the end. In the construction process, there are some unexpected expenses that you may encounter, and you should always account for things like this to happen in examining and developing your budget for the entirety of the project. You also need to be able to set aside a reasonable amount of money for each individual project on your list if your project has multiple dimensions or tiers to accomplish.
Your timeline
Time is incredibly important for construction projects as they often entail some monetary significance but time is especially important to you, the homeowner since you would want your home to feel like one as soon as possible. Before speaking to your project manager, you need to be able to figure out how soon you need the project started and finished, you also need to be communicative about your goals to set the right expectations for both yourself and the project manager. Ultimately, when choosing a remodeling company to work with for your project, you should choose a contractor who is organized and who respects your time just as much as they respect theirs. There are lots of good ones out there, especially our project managers here at Green Group Remodeling.
Your inspiration
These days, there are a couple of websites online that can show you different interior (or exterior) design ideas depending on what style you want. While your final design depends on the amount of usable space you have, it is always great to have a motif or design that you want to follow or mimic for your project, your project does not have to follow every nook and cranny of the picture you found online but your inspiration and collaboration with your project manager goes a long way into making your project uniquely made for you.
Your needs
In the end, your project should encompass what you need most out of your living situation. After all, if you have spent a significant amount of time in your house, you should be able to know quite clearly what things it is missing and what things need to be replaced for your convenience and needs. Remodeling is not just a touch upon appearance but rather, it is a functional way to get the most out of your home.
When you're ready, click here to schedule a consultation with a Green Group Remodeling project manager and get your free estimate.