Renovating your house is a great way to increase its value and also add something new to it. It also allows you to stay at the place you have spent a lot of time in, creating innumerable memories. But remodeling a house is not a job that can be taken lightly, and you need to follow a few steps to ensure the whole process goes smoothly. So, what are the steps to renovate a house?
The steps to renovate a house includes planning, securing permits, demolition, installing HVAC, plumbing, and other lines, etc. They also include installing insulation, painting, installing the floorings, installing cabinets and other appliances, and adding finishing touches to the renovation. 
Let's take a detailed look at various steps to renovate a house. 
Steps to renovate a house
Home renovation takes a lot of money and time. To ensure this huge amount of resources is not going to waste, you have to take care when you decide to renovate your home. One of the best ways to ensure all of your resources are put to good use is to follow proper guidelines. 
Here is a step-by-step guide to renovating a house that will ensure the entire process goes smoothly. 
1. Planning
The most essential part of the home renovation process is a sound plan. Once you have decided that you want to remodel your home-
You need to decide whether you want a full house renovation or a partial one
Which parts of the home do you want to renovate first
How much time the renovation will need, where you will be staying during that time, etc?
Carefully map every single detail out well in advance so that you won't have to rush at the last minute.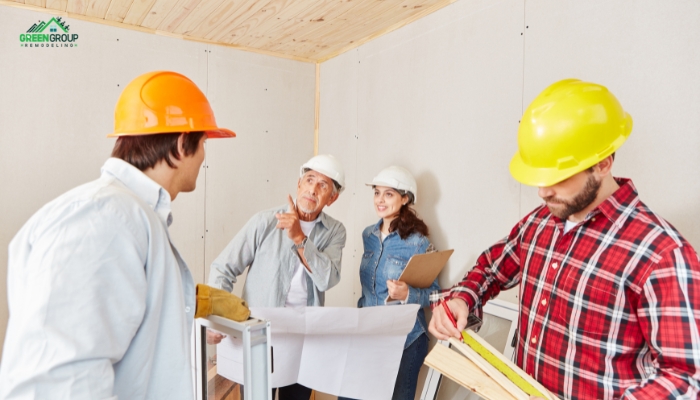 2. Set a budget
Once you have planned everything out, now it's time for you to set a budget for your renovation. The budget will depend on the scale of the project, what materials you will be using, the labor cost, etc.
Keep every factor in mind to set your renovation budget. It's better to set the budget a bit higher than the current average cost of renovating a house to accommodate unwanted and unforeseen costs. 
3. Hire a contractor
After you have set your budget, it's time to hire a contractor for your renovation work. While hiring a contractor, you should get at least 3 quotes from 3 different companies to get a general picture. Then you can decide which renovating company you want to hire to oversee your house renovation. 
4. Contact insurance companies and secure permits
Once you have booked a renovating company, talk to your insurance company to see what their coverage will be for your project. Since the value of your home will go up once the renovation is complete, you should increase the coverage so that you are better protected in case the house gets damaged.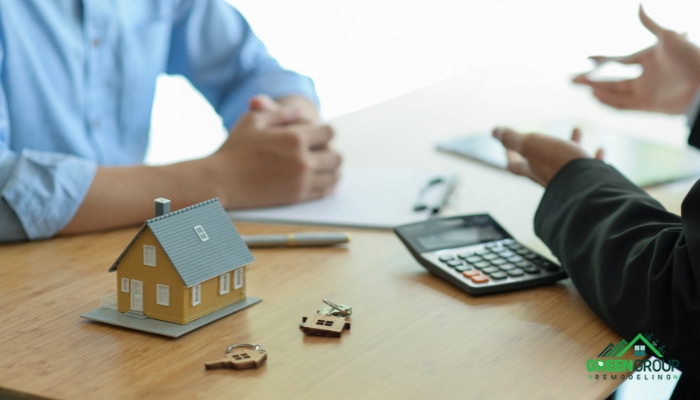 Also, make sure the renovation contractors are also insured. In fact, while choosing your contractor, make it a priority to choose one who has insurance. 
Check your local rules and regulation regarding renovation and see if you need any permits. If so, secure permits before you do anything. Otherwise, you might find yourself in deep legal trouble, which not only will hinder the renovation process but also will take away much-needed resources. 
5. Demolition
After you have sorted out everything, you can start demolishing the house. If you are gut renovating a house, make sure every bit of your walls and other parts are removed.
If you want to install new windows, demolishing can be a good way to start over. 
6. Install HVAC and other lines
Once the walls are knocked down, and floorings are taken off, the first thing you should do is to replace and install HVAC, plumbing, insulation, and heating lines that go behind walls, below floors, and over the roofs.
You don't want to put up the walls and then remember you need to install those. Once every kind of lining is in place, start putting up the new walls.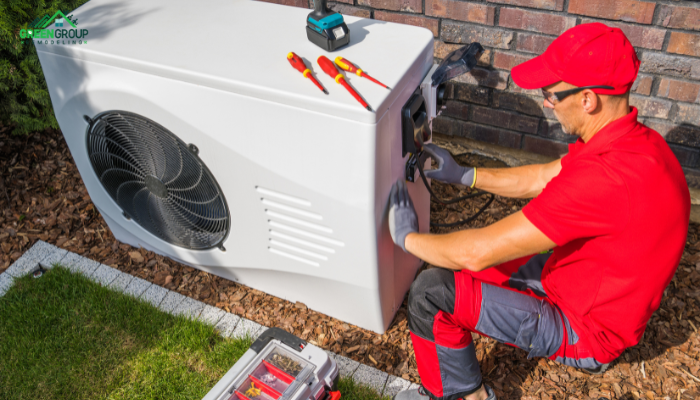 7. Paint and Install Floorings
Once you have put the lines and wirings in place and put the walls up, you will see that everything is coming together as far as renovation goes. Start applying paint to the walls before you install new flooring.
The advantage of installing flooring at the very least ensures that they are not damaged by the construction process and aren't splattered with paint. 
8. Install Cabinets and other fixtures
Once you have painted the walls and installed new flooring, you can start installing new cabinets and other fixtures such as showers, bathtubs, lighting, sinks, etc.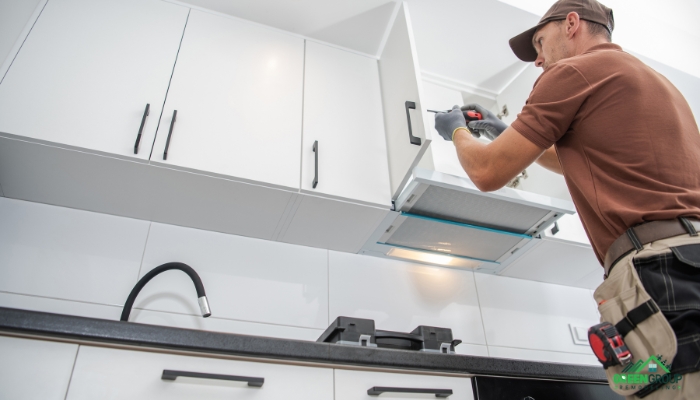 9. Install appliances
After cabinets and fixtures, it's time to almost finish remodeling your home's interior by installing your appliances. You need to install your fridge, stove, dishwashers, AC, etc before moving on. 
10. Install doors and windows
We are coming to the business end of the home renovation process now. After you have done installing your fixtures and appliances, install windows and doors to your walls.
If you want windows and doors at different places than where they were previously, make sure you convey your plan to the contractors beforehand.
11. Moving on to the exterior
After everything regarding the interior renovation is done, it's time to move on to the exterior of the house. The best time to add gutters is after most of the work inside the house is done, so protect the doors and windows. Next, you can add a front porch and/or a sunroom to your home to make it even classier.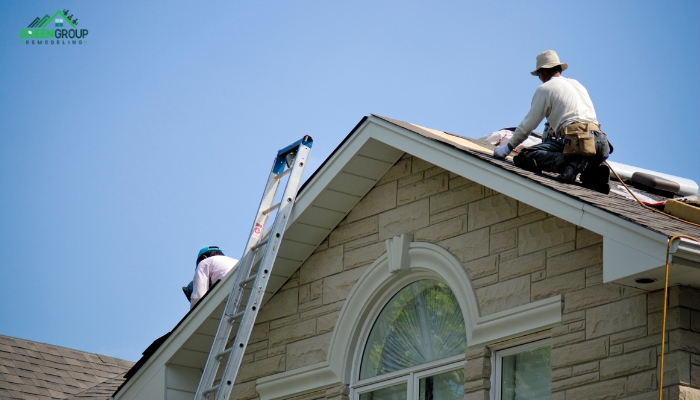 12. Adding finishing touches
Now all that's remaining is to add a few finishing touches to your almost-renovated home. Add some decorations, apply final paints, fix doorframes, etc to finish up the renovating procedure.
Final Words
If you never have renovated a house, it's natural to wonder, "What are the steps to renovate a house?". No matter what type of house you have or who is doing the renovation, make sure to follow these steps to ensure the renovation process goes smoothly and your resources are put to full use. 
FAQ
1. In what order do you renovate a house?
There is a particular order to renovate a house. The renovation would be done in the following order
2. What should I start first in renovation?
The first step in renovation is to plan for the entire procedure. And as far as the rooms or parts of the house go, the kitchen should be renovated first. 
3. What should you not do when renovating?
There are a lot of things you should avoid while renovating. Some of them are:
Setting a budget that is too low
Choosing form over function
Ordering insufficient flooring
Using cheap materials, etc.